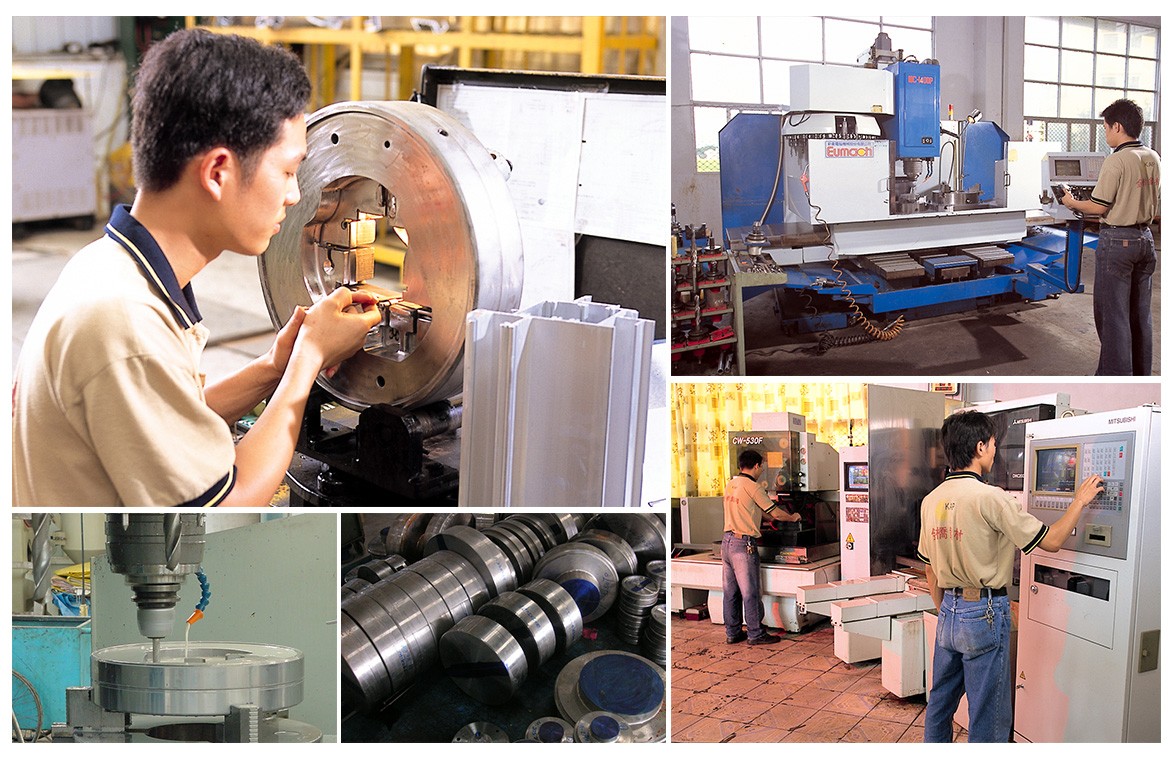 KAP is staffed with a professional team of specialists in tool and die design.
They are engaged in developing high quality dies with 3D design and simulation system. Our production of dies are characterized by precision, strength and abrasive resistance, these are complemented by CNC machining centers,
vacuumed heat-treated ovens, controlled multi-atmosphere and nitriding ovens, which enhance accuracy and effectiveness in the downstream extrusion production process.